Battling for stardom: E-sports and Starcraft II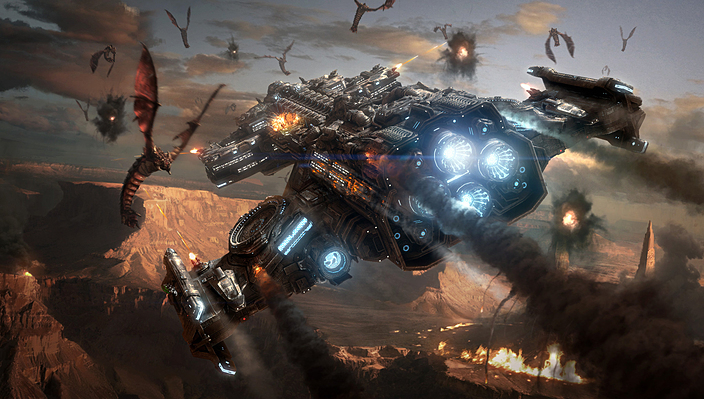 IT'S thanks to games like Starcraft II that e-sports are quickly becoming part of popular culture.
If you're unfamiliar with the hugely successful real-time strategy game by Blizzard Entertainment, think of it as a hyperactive game of chess, set in a distant science-fiction future with space marines and aliens. The goal of the game is to harvest minerals and gas, build a military base, then rally an army to stop your opponent from doing the same. To do this, players can choose to control one of three distinct species: the Terrans, 26th-century humans exiled from Earth; the Zerg, an insectoid race that rely on genetic assimilation and superior numbers; or the Protoss, a technologically-advanced and psionically-gifted race of humanoid aliens. (If you think of the Alien vs Predator series, you're not far off from getting the picture.)
In South Korea, the first instalment of Starcraft has been a cultural craze for over a decade. Fans are only half-joking when they say that only one country in the world has a national sport with a sequel. Korea's best Starcraft players make their careers, wealth and rock-star fame by playing in front of crowds of screaming fans, while their tournaments are broadcast live on mainstream television stations such as MBCGame and Ongamenet.
What's more, the e-sport culture is spreading to the rest of the world. Major League Gaming (MLG) is an organisation based in the USA that runs a series of tournaments across the country for big cash prizes. There's also the Global Starcraft II League (GSL) organised by GOMtv, known for its popular commentators Nick 'Tasteless' Plott and Dan 'Artosis' Stemkoski.
Although Starcraft is best known for its intensely competitive multiplayer, it also comes with a storyline-driven single player campaign and some bite-sized challenge modes to ease new players into the basics. You can get a sense of the story and universe the game takes place in by watching the official trailer on YouTube here:
[youtube width="599″ height="405″]http://www.youtube.com/watch?v=4W-3xzbomYI[/youtube]
Starcraft II can be intimidating in its complexity, but once you know the ropes, it's an absorbing mental thrill to play or watch.
With these tournaments only getting bigger and bigger, don't be surprised if you start seeing more and more of this burgeoning e-sport culture as it wages its battles between the stars.